Company portrait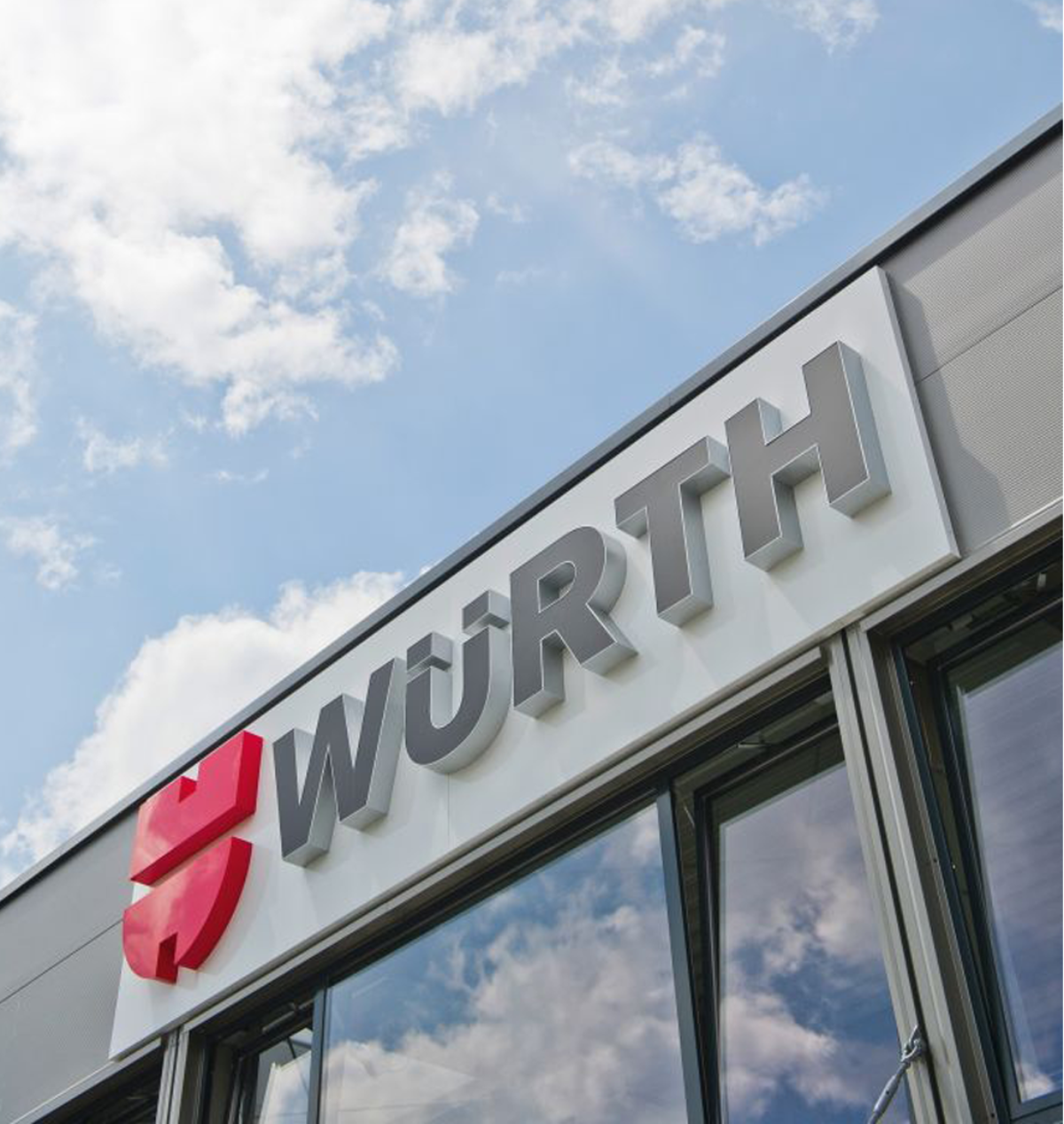 Specialist in the supply of fasteners
We are delivering fastening-elements such as bolts, nuts and washers for all types of industries. In the recent years, we have delivered a significant amount of customized products, tailored to customers' specific needs. In addition to our core business, we have an opportunity to take advantage of Würth and its expanded range of C-parts. We believe, this will make us a more complete supplier.
Customised Fasteners Solutions
Under the service brand "CPS® – C-Parts Solutions", we provide industrial manufacturing customers with customised, logistical procurement and supply concepts, such as scanner-supported rack systems, automated electronic ordering systems or just-in-time supply using Kanban bin systems. In this way customers benefit from direct deliveries to their production lines. Kanban systems have recently added patented bin and RFID technology to our innovative logistics solutions. This system provide a complete tailor made solution to meet our customers` demands. The company also offers project delivery for one-time orders.
C-Parts. With certainty
A maximum of supply and process security for the customer and maximum assurance of the system and product quality are at the forefront of our delivery concepts. We are delivering the right quantity and quality of the right product at the right time to the right location, supply security is at the heart of the daily business. Customer-oriented further developments in Kanban supply, bin logistics and technical application consulting support the company's high innovative strength for major national and international customers.
C-Parts range
A specialised range of more than 1,400,000 items forms the basis of our professional and industrial C-Parts handling: besides DIN and standard parts, the product range also includes connection and fastening elements, as well as special parts and parts designed as per drawings according to customer requirements, operating supplies (MRO) and much more
Specialist competence and training
As well as providing a full range of C-Parts, we offer consultancy and training in the field of fasteners. We work on the continuous development of our competence and products. With our CPS®Tec systems, we offer our customers:
valuable technical advice in the form of design support,
testing and optimization in connection with the use of fasteners,
customized training adapted according to needs and circumstances provision of certificates for customers who need this.
A broad product range and specialist competence from one single supplier!
Maximum of supply and process security
The CPS® concept offers consistent systems and services with the highest level of quality to all global customers. The focus is on providing customers with the maximum amount of process transparency and supply security. Würth Industry Norway is ISO 9001 and 14001 certified, and approved by Achilles and Sellihca.
​ ​